The Hunt Mod
About this mod!
This mod adds a few new items to the game, and currently two blocks. As mentioned above, this mod is in an early stage so sorry if it isn't that amusing. The general idea for this mod is to increase food and also add a new way of surviving. The blocks in this mod are traps – these can be used to catch your dinner for the night or to stop players in their tracks. There are two variants of this block, a normal one and one that is poisonous. As the name suggests, the poisonous traps apply a poison affect to the entity that sets it off. As of now, there are currently 3 weapons – a hunting shotgun, hunting rifle and a hunting knife. More details of these can be found below. There is gun part items that are just used as craftings too. There is also a new food added to the game, venison. This is obtained after killing the new mob – the deer.
Install The Hunt Mod
Installing this mod is the same as installing a normal mod.
1). Download and install Minecraft forge for 1.7.10
2). Download and extract this mod, so that you have the mod jar file
3). Drag the jar file into the mods folder of Minecraft. (mods can be found in ".minecraft" after typing "%appdata%". You may need to run forge at least once for it to appear).
Crafting Recipes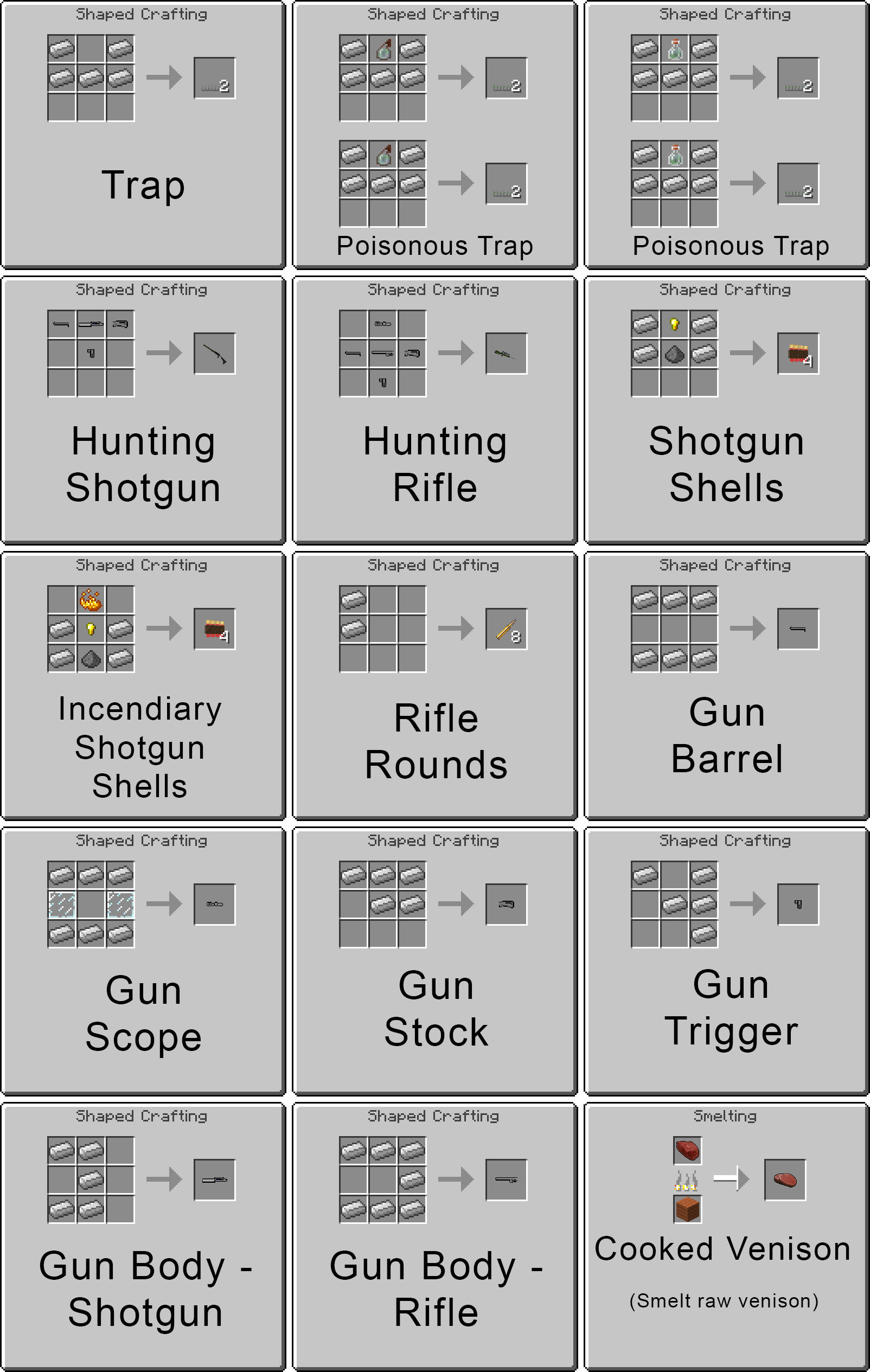 Download The Hunt Mod
For 1.7.10
http://www.dl3.5minecraft.net/download.php?file=1fdb052e55ffa7b32d020624253576e8
Author: arkif100