Derivation RPG Resource Pack for Minecraft 1.7.9/1.7.2
Download Derivation RPG Resource Pack for Minecraft 1.6.2
Category : Minecraft Resource Packs
Genres : Realistic Resource Packs, RPG Resource Packs
Resolution: 32x
Developer : Levaunt
Compatible : Minecraft 1.6.2, Minecraft 1.6.1, 

Last Updated : March 14, 2013
The main theme of this texture pack is RPG theme, and because its 32 by 32 it has been done well and fits the theme great! The developer of this pack has aimed for cuddly looking friendly mobs but sharp textures through out the texturepack
Levauant has done a great job with this texture pack and I knew what style he was going for before I even read his information about the texture pack, which means this texture pack has been done well.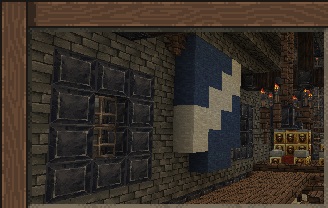 Texture pack review
How to Install Derivation RPG Resource  Pack for Minecraft
In order to use HD texture packs properly (32× and higher) you will need to either patch your Minecraft usingMCPatcher or using OptiFine. Optifine is preferred as it includes all of the features of MCPatcher, and greatly increases game speeds and graphics settings. MCPatcher tends to be updated on the same day as Minecraft updates, so use it instead if you are in a hurry.
coming soon